The smart way to make change
Full currency and coin recycling

Smallest footprint in the industry

Modular design and flexible configurations

Increase productivity

Easy integration with existing systems
The Cash Management Difference
SmartCASH

™

is the latest solution to join Fujitsu's line of flexible, reliable currency-handling products. With Fujitsu's industry-leading cash management products, you can:


Automate all cash transactions, creating a hygienic environment
Eliminate loss associated with handling cash by up to 90% or more
Increase revenue potential
Reduce transaction times by up to 50% or more
Redirect activities to enhancing the customer experience
How Vault Logic leverages Fujitsu products
When Vault Logic was building its Next Gen ATM, the company wanted to offer fully automated currency recycling at all times of the day. To offer end users the ability to perform tasks like buying cryptocurrency with cash on demand, Vault Logic chose the Fujitsu GSR50 currency handling component. 
Fujitsu's cash-handling products are designed for high performance, regardless of your needs. Our products provide some of the highest levels of capacity with modularity to meet the specific requirements of our customers.
Our products perform lightning quick withdrawals and deposits, and detect and reject counterfeit notes with a best-in-class bill validator.
Designed to empower retailers and their customers, our cash-handling products are easy to set up and easier to use.
The modular design gives retailers the flexibility to integrate our products wherever cash management is required. Open architecture allows for easy integration and short implementation times, while the innovative design simplifies service and support. 
   Contactless Biometrics, Hygienic Solutions
Fujitsu cash-handling products keep employees and customers safe by reducing human contact through the direct exchange of cash. For a completely hygienic solution that eliminates contact with shared surfaces, retailers can integrate Fuijtsu PalmSecure, a highly secure, extremely accurate palm vein biometric authentication system.
PalmSecure reads the unique palm vein patterns hidden under the skin to accurately identify and verify individuals. It can be integrated with self-service kiosks for simplified identification processes.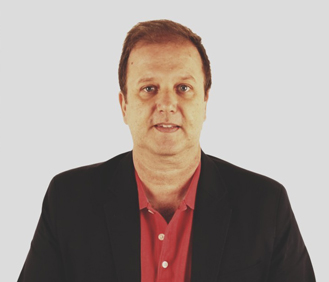 To learn more about how our cash-handling products can be implemented into your solutions, click on the button below to message Paul Doukas at Fujitsu today. 

Paul is an expert in integration of currency-handling products in self-service kiosks and safes. His expertise has helped countless businesses build solutions that increase efficiency and reduce costs.