Compact, configurable Self-Checkout solution
The U-SCAN Mini-Express was designed from the ground up for maximum flexibility. The compact size makes self-checkout a viable option no matter the available space in the store. Designed for credit and debit transactions only, the U-SCAN Mini-Express is about half of the size of the average self-checkout.
U-SCAN Mini-Express Configurations
Designed to offer speed, convenience and compact size in multiple configurations, the U-SCAN Mini-Express optimizes front-end options while driving more traffic through self-checkout. With U-SCAN Mini-Express, retailers can drive down costs while enhancing the customer experience.
U-SCAN Mini-Express Vertical
The pedestal design allows for placement in virtually any retail environment while maximizing space. The state-of-the-art design
allows retailers to fit nearly twice as many units in a desired space.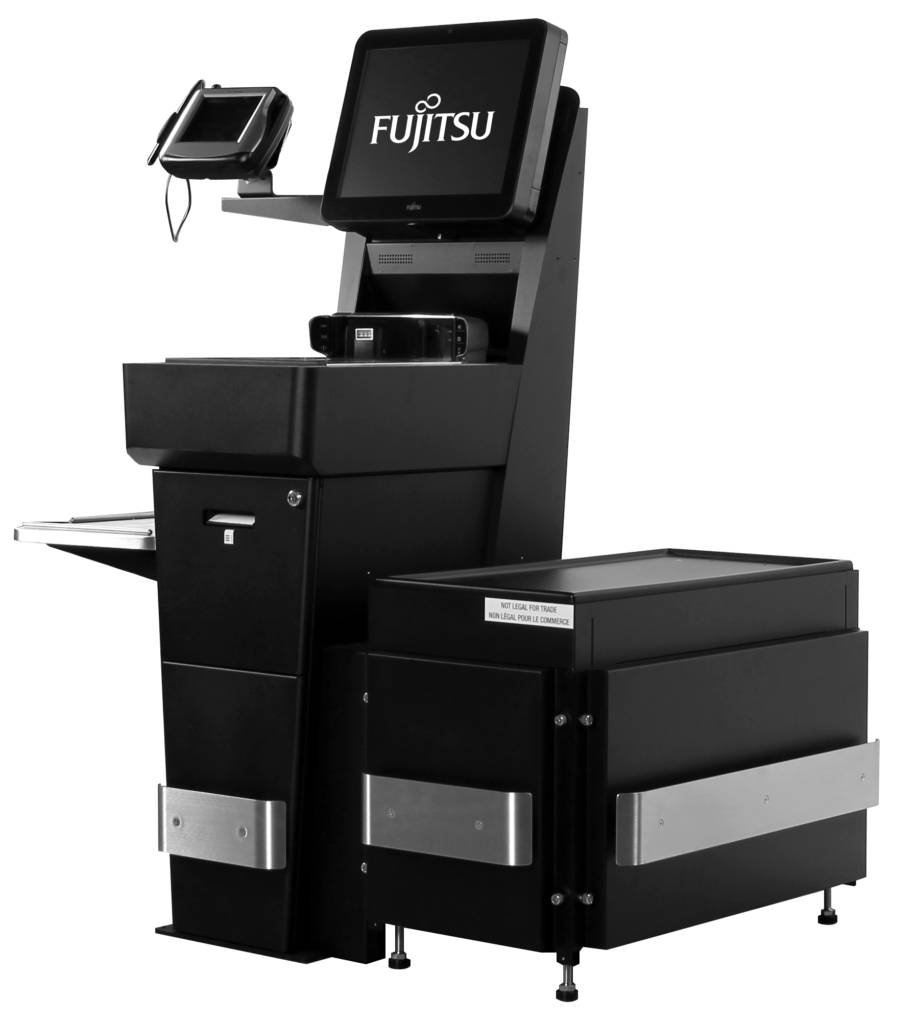 U-SCAN Mini-Express Bioptic
The Mini-Express Bioptic offers a sleek, compact self-checkout experience with full scanner scale and bag scale options to accomodate all types of self-service transactions.
Talk to an industry expert
Want to learn more about the U-SCAN Mini-Express? Fill out the form below to set up a free consultation with one of our retail technology experts.